Product table:
STONE cat netting with stainless steel
material
PE/HDPE+stainless Steel wire material
size
XS-2m×1.5m
S-3m×2m
M-4m×3m
L-6m×3m
XL-8m×3m
XXL-10m×4m
Usage
It is suitable for balcony, window, stair and outdoor to prevent cats from falling or running.Keep your pet cat safe.
the net is also suitable for pigeon protection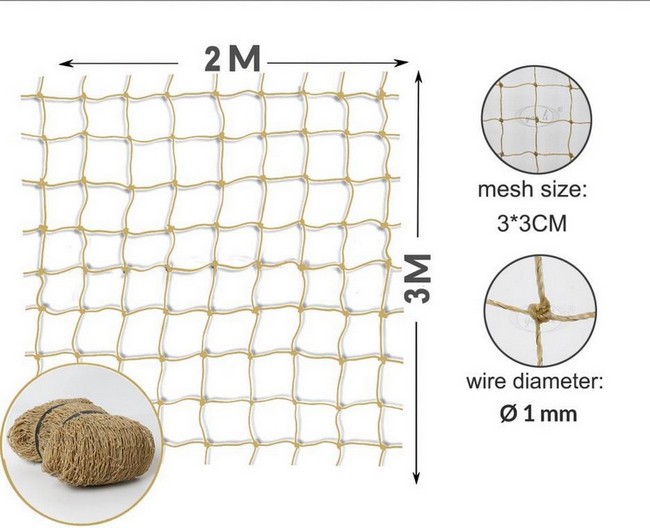 Detailed information:
The cat was always very interested in what the birds were doing in front of the balcony and the danger that you would simply forget, so the reinforced cat netting is necessary.
The cat will be happy and free on the balcony and you don't have to worry,because it is not possible to bite through the small steel wire and no cat in the world can get through the three cm wide opening.
Use place Keisuke:
Th cat netting can best protect your cats even if the windows and balcony are open. The mesh width is only 3×3cm and it is suitable for kittens and small cats. The cat netting includes the stainless steel made of diameter 1 mm thick, it is durable and bite proof .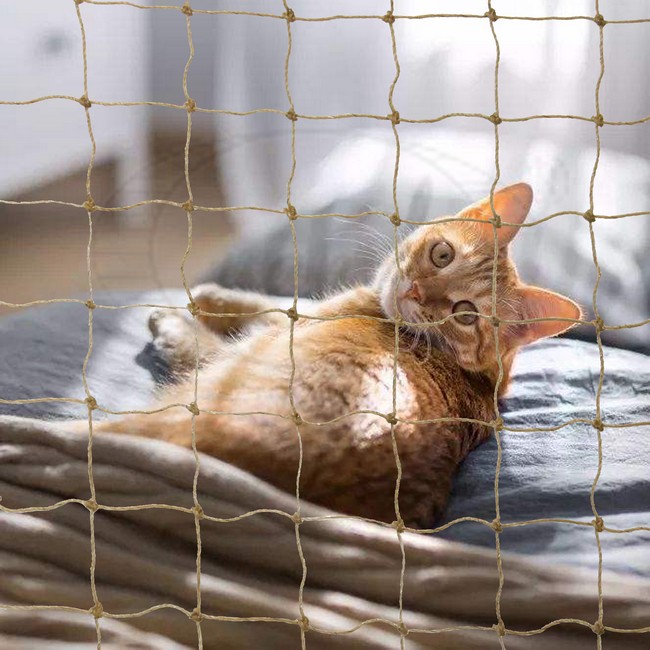 The cat netting is stable, and it is easy to install and is accepted by cats. Cats could enjoy the playing time on the balcony or terrance with safety and freedom.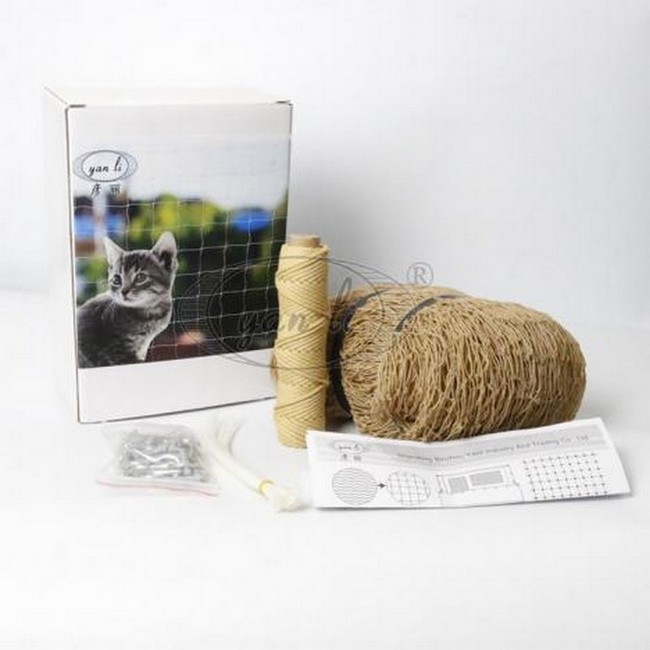 It is very convenient that the fastening material (rope,-hook and dowels) are included. The construction is super easy because of the instructions are very clear. The cat netting could provent objects from falling and ensure the safety of the cats .
Packaging:
 we could provide the normal package or customized package method for your different demands.
1.  nomral package:PP Bag – Each piece of the stone safety net with stainless steel and its accessories will be placed in a strong transparent PP bag.2.Customize your own design of the box , you can print your favorite patterns, your company name, LOGO, and so on.
FAQ:
Q1: Can I have a sample for testing?
A: yes,feel free to contact us for a sample .
Q2: Can I add my logo on the package?
A: Yes, the logo , barcode and brand could be added on the pacakge of the cat protection net . OEM and ODM are available for us.
Q3: what kind of after-service i could get ?
A: If the cat protection net is broken after opening, it can be reissued or refunded free of charge.
Q4: Do you have inspection procedures for the products?
A: 100% self-inspection before packing.
Q5: Can I have a visit to your factory before the order?
A: Sure, welcome to visit our factory.